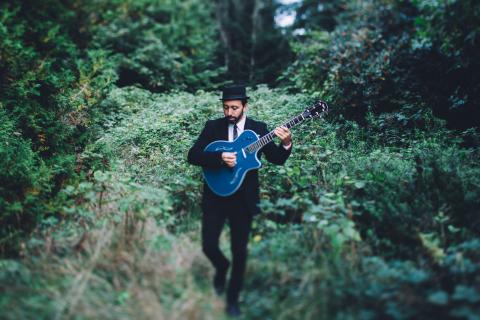 DECEMBER 2017
See Justin this Tuesday, December 5th at our Storytellers Concert!! >> TICKETS
When you start playing guitar at the age of 5, and have the passion to never put it down again, becoming a professional musician is not too far of a stretch. For JUSTIN FROESE, music has been a guide to life and an amazing way to connect with others. From his first public performance in 6th grade, to practicing guitar 4 hours per day, or later winning first place at "Battle of the Bands"... as a soloist, Justin has had some awesome experiences while chasing the dream. We have been lucky enough to work with him for the past couple years and have found that he is amazingly versatile; Sinatra, Latin Guitar, Jazz, Pop - we have booked him for all types of events. Justin is all about the music and his talent is only one of many things he has going for him. This month, we invite you to learn more about a true songwriter who understands his craft!
Prince or Michael Jackson?
MJ when I was a child, Prince when I became a man.
Stevie Wonder or Ray Charles?
Stevie's youthful joy, Ray's old-soul wisdom.
Tupac or Biggie?
Tupac got that edge I like.
Paul McCartney or John Lennon?
Paul McCartney's bouncy happiness, John Lennon's soothing depth.  
Cat Stevens or Paul Simon?
Dang, that's a tough one. I grew up on Cat Stevens' heartfelt passion and range of emotion. He seemed to sing out as a father, as a man, and as a child. Paul Simon showed me a melding of a broader pallet of sounds and styles, which touched my love of world music and sonic texture. Simon also hugely encouraged me in the fact that you don't need a wildly dynamic or big voice to touch the heart of a listener.  
Name 3 musicians/groups that you will listen to for the rest of your life.
D'Angelo, Paco de Lucia, and Cat Stevens.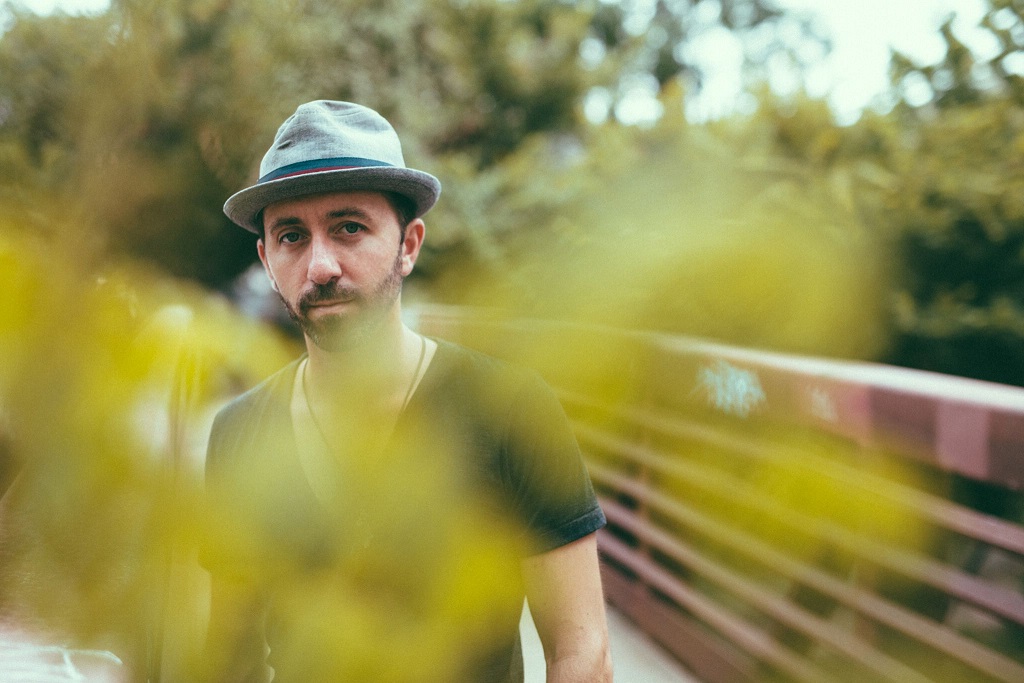 Who were you listening to before sitting down to answer all these questions?
Charlotte Day Wilson ("Where Do You Go"), Emily King ("Down") and Eryn Allen Kane ("Have Mercy").  
What style would YOU call your music?  
A sensitive and agile range of Americana to alternative rock, with soulful, bluesy overtones.  
How old were you when you started playing music and who got you going?  
I started playing guitar when I was 5. My dad played folk guitar as a passion-hobby and was always playing and singing around the house, sharing the songs he loved and the songs he wrote. For my 6th birthday my mom bought me a half-sized nylon-string guitar and I played that thing all the time until I was 10 years old when I started formal training. At that point I got into electric guitar and deeply into classical guitar.  
First song you ever wrote; what was it about? When is the last time you played it?!  
Oh my! I must have been 6 years old when I wrote my first song. I wrote the most sappy, romantic and deep songs haha…I still have a binder of those songs somewhere, though they're mostly just lyrics. I'm not sure what the first song ever was but I remember one from that time period and the lyrics went: "From the cliff of fear I've fallen, you left me and I'm crestfallen."  LOL
What do you remember about your first public performance?  
Ha! I was in 6th grade and had a band with 2 childhood friends, Pat on bass and Andy on drums. We had 2 songs down and somehow found the guts to ask our Principal to play for a school assembly. We waited behind the heavy blue velvet stage curtains and I was SO nervous that I really could have made an instant porta potty where I stood. LOL. But the time came, the curtains opened, and we all locked in and gave it our all. We played "Johnny B. Goode" and an instrumental version of "Come As You Are" by Nirvana. After that, we were famous.  
Tell us about one of the best gigs you ever played
I played a house concert in Encinitas a couple months ago when I had just come back from a week in AZ at Havasupai Falls and I DIDN'T feel at all like being social. But on this night I had one of the most rapt audiences and I decided to just be honest with them about how I was feeling and how that was going to inform my song choices and energy. They completely embraced that and I felt like I could just sing out from where I was, instead of putting on a "show" and performing a part. That was a breakthrough for me performance-wise.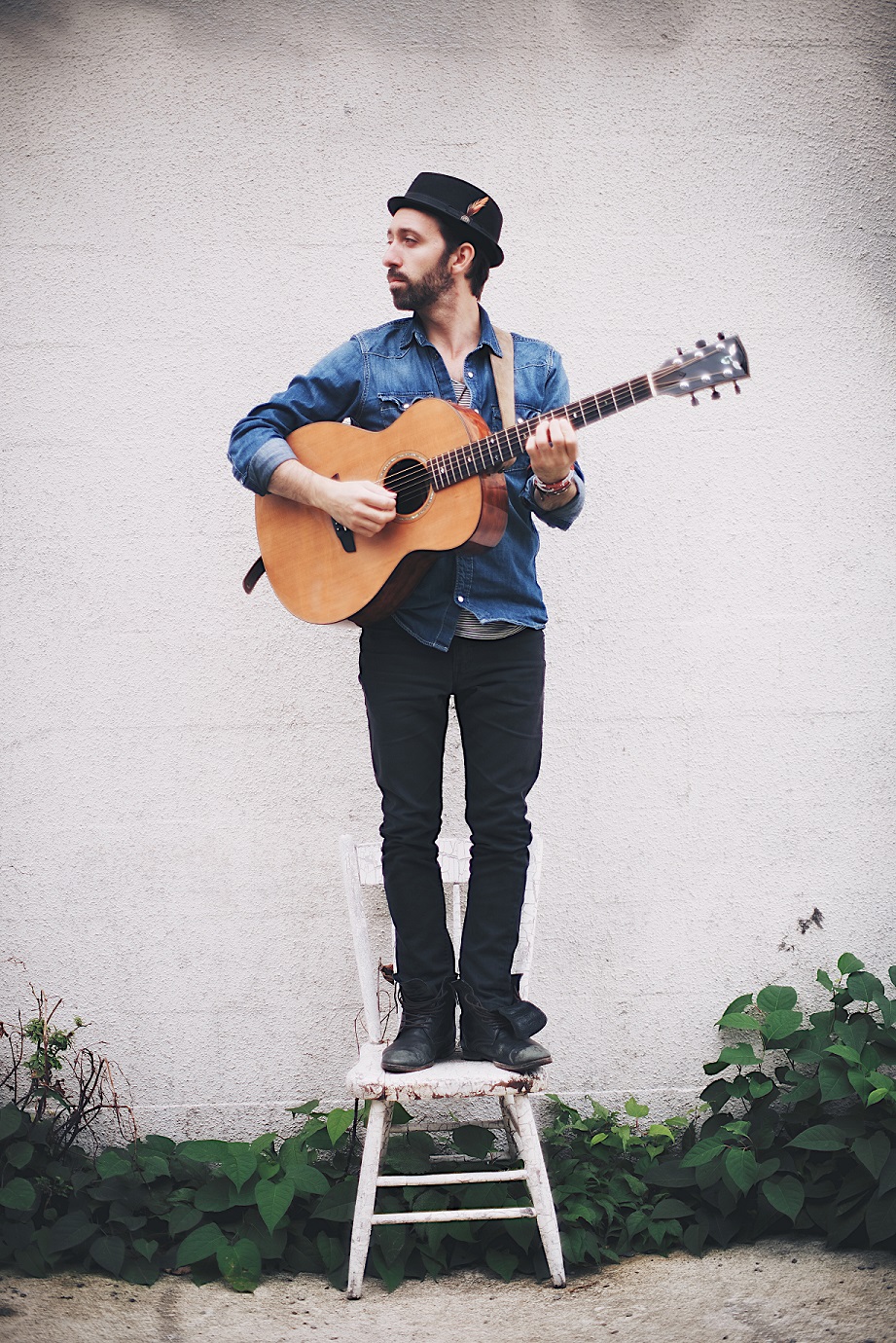 Tell us about one of the weirdest gigs you ever played.
I don't know why, but I look into the category of "weird gigs" in my memory and nothing comes up. Certainly there have been gigs where I didn't feel "on" and there have been gigs that I wished were already over, but I try to transform that up in vibe best I can in the moment. After all, as the loudest person in the room/space I have this sort of responsibility to broadcast the best, highest, clearest vibes I can.
What are a couple of your most proud achievements as a musician?  
As I think about this, three memories come to mind.  As a teenager I somehow found the focus and discipline to practice classical guitar 4 hours a day, working towards an hour-long classical guitar recital when I was 16 years old. That definitely felt like a rite of passage on this musical journey.  Also, in high school I entered the school's battle of the bands as a solo performer playing original instrumental guitar songs in alternate tunings. I won first place. Bands were pissed. I was blown away when they called my name.   
Lastly, there have been some really special times over the last 25 years of performing music for people that were moved to tears by the music coming through me. Honestly, that I get to participate in such moving experiences for people through music is one of the highest honors yet of my life.  
Any local or up-and-coming musicians you love that more people need to know about?  
Yeah!  Some of my Seattle pals are doing so well and are such great songwriters!  Courtney Marie Andrews and Noah Gundersen.  As far as local San Diego artists I've been diggin' hard on Devvlov, Hirie, and Angie Keilhauer.  
Any advice to your younger self or other musicians starting out?
Yeah. Just be the music. BE the music, and the rest takes care of itself. The sound of an honest, open heart always, always beats the sound of technical training. Don't ever worry about fitting it. Being relevant is just a human thing, and it comes from being open enough to relate to someone else's experience. Relating to people requires a constant and healthy habit of empathy. The more empathy you have, the more depth your music will have, and the deeper it'll reach into peoples' souls. Learn from others' experience, but keep in mind it's your built-in calling and destiny to carve your own path. If it's thrilling, edgy, exciting, expansive, and scary, you're on the right path. Write, write, write. Let it all just come through you in one motion. Reflect on and edit it later. But stay with something until it's complete. Not just songs, but feelings and experiences. Stay with it, see it through to the other side. Your soul chose this courageous, rigorous, and rewarding path of being an artist – one who communicates in various mediums the unseen, unspoken things of human existence. Accept that as best you can. Oh, and HAVE FUN! ☺
Catch Justin Live