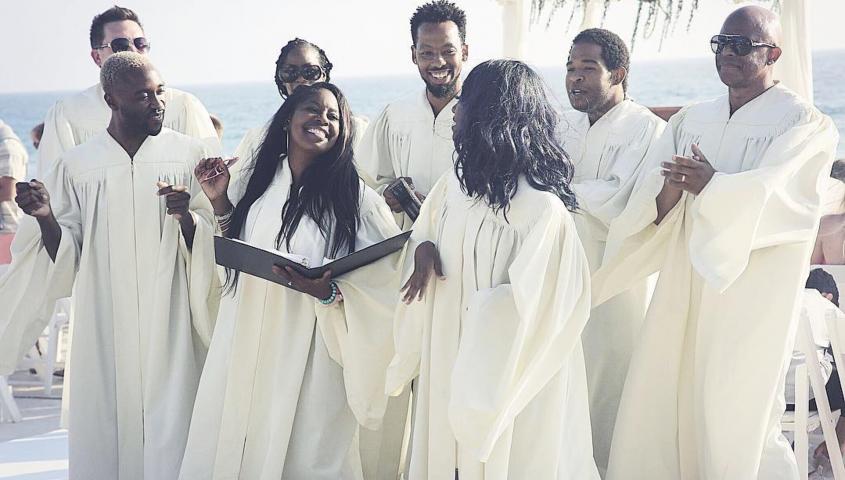 Gospel-Pop R&B vocal group: RAISE!
Their most recent clients include New Balance Commercial, two Goodwill SoCal Events (Opening and Closing numbers), St John's Well Child & Family Gala (Opening and Closing Numbers), 3 events for First Republic Bank, the Friendly House Awards (Opening & Closing Numbers)  America's Got Talent commercial, with Jamie Foxx and Sony Pictures for Annie Movie Promo as well as numerous weddings...celebrity home appearances for Diana Ross, actors Judy Greer, Johnny Galecki, Reese Witherspoon, Don Cheadle ... They were the opening act for Anti-Defamation League's gala honoring producer Mark Burnett at Beverly Hilton and sang at Disney for two months a little while back. They have had many TV and media appearances, as well as private parties.
Their popular repertoire includes Ain't No Mountain, Lean on Me, Can't Stop the Feeling, Level Up, Single Ladies, Drunk in Love, O Happy Day, Joyful Joyful, Ain't No Mountain, Proud Mary, RESPECT and many more uplifting and fun songs.