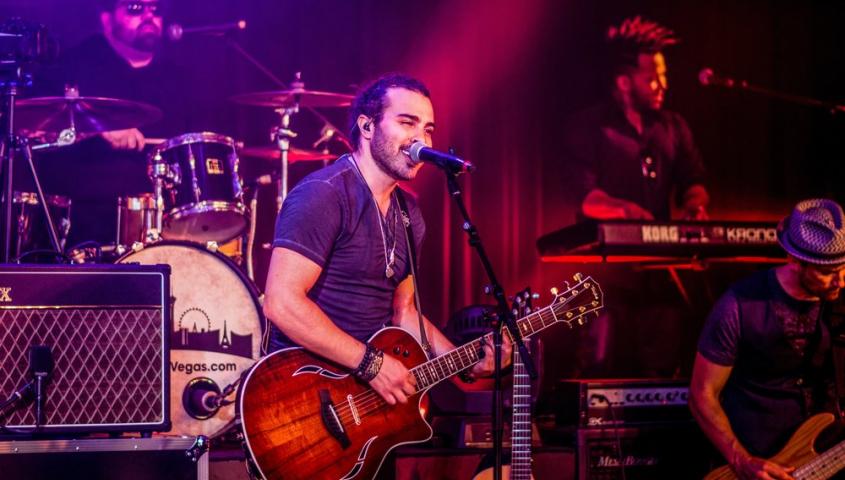 Patrick Sieben has quickly become one of Las Vegas' top performers.  He currently holds a 4 night per week residency at Aria Resort and Casino located at the heart of the Las Vegas strip, performing a young and energetic mix of modern pop tunes, classic hits and originals.  While maintaining his residency in Vegas, Patrick and his band travel across the country performing.
Patrick has helped fill Arenas across the US while playing along side Bon Jovi, One Republic, TOTO, YES, Eric Hutchinson, and many more in venues including: the Greek Theatre in LA, Califoria, Barclays Center in Brooklyn, NY, Excel Energy Center in St. Paul, MN, and more. 
Patrick performs for the American Soldiers both domestic and abroad.  He has performed in Kuwait, Norway, the Marshall Islands, Paris, London and many locations in between.
From national TV commercials, to performing for President Clinton, to playing along side major recording artists, Patrick Sieben is quickly on his way to musical stardom.