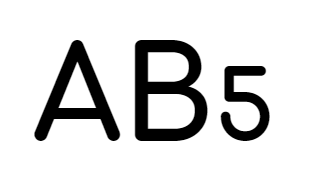 We have had a lot of people reach out asking about this AB5 legislation that is set to go into effect on January 1, 2020. 
After a direct phone call with a State Assembly member, her advice is as follows. Politicians need to see things "on record". This means that we can talk amongst ourselves all we want, but it does not really exist on the political spectrum if there is not a paper/email trail of concerned citizens reaching out. We need to let our Representatives know that this is something a lot of people want them to pay attention to. If we can inundate their inbox with a ton of emails regarding this subject, setting meetings with key people to plead our case will become that much easier. 
PLEASE SHARE THIS WITH ALL CALIFORNIA MUSICIANS IN YOUR NETWORK. 
What we know
AB5 is the result of a court case that granted exemptions for the following trades, allowing them to choose to remain as Independent Contractors:
Doctors, Lawyers, Architects, Engineers, Insurance brokers, Accountants, Securities broker-dealers, Investment advisors, Real estate agents, Direct salespeople, Commercial fishermen, Construction firms, Marketers, Human resources administrators, Travel agents, Graphic designers, Grant writers, Fine artists, Freelance writers and photographers, Hair stylists and barbers, Estheticians, electrologists, and manicurists, Tutors, AAA-affiliated tow truck drivers. >> "Non-union music professionals"   did not make this list. 
What this could mean
Anyone who pays you to perform may need to hire you as a legal employee of their company in order to do business with you. Anyone one you hire may need to be an employee of your company (if you even have a legal entity registered). "How the law is written, if you want to hire a bass player to play your gig for $100 you will have to put that bassist on payroll, pay unemployment taxes, provide benefits, follow labor laws, get workers compensation insurance, deduct taxes, work with a payroll company, W-2 that bassist as they now legally will be designated your employee" (excerpt from a blog post by Ari Herstand)
We need to let Sacramento know that "non-union professional musicians" are okay with, and want the ability to be classified as Independent Contractors. Right now politicians seem to think that all independent musicians are being taken advantage of and need government help by forcing employers to provide employment benefits (even if they only hire on occasion). In reality, this is going to greatly reduce the demand for live musicians in California. So you may have employment benefits with a few people, but only a fraction of the paying gigs that you used to.   
What we can do NOW
EVERYONE who reads this email needs to reach out to these people; their State Senator, and their district Assembly Member. Both of these people can be different depending on where you live. We want them to add an exemption for "non-union music professionals".
Here is a direct LINK that will direct you to your specific representatives are. You can click on their names and find their contact page.
___________________________________
Ari Herstand suggested the following language (or similar version if you want to edit):
Dear Assembly Member / Senator (Name), 
I am writing to ask you to add an EXEMPTION in the newly signed law AB5 for "non-union music professionals" in section 2(c)(2)(b). I am an independent musician/producer/songwriter and if we don't get an exemption, this law will horribly affect my business to the point it will potentially put me out of work. I will lose thousands of dollars a year attempting to comply with the law. So you have some understanding, I (and most every other music professional) hire various professionals throughout the year for one-off gigs. This includes musicians and singers for live performances and in the studio, mixing engineers, record producers, live sound engineers, mastering engineers, merch managers, tour managers, the list is endless. If we have to designate each person as an employee, it will crush my business. I am not setup to do this and it is cost prohibitive for me to do this. I am pleading with you to add an exemption for "non-union music professionals" as soon as possible so I can continue to run my business from California.
Sincerely, (YOUR NAME)
You can also send out this post:
Hey @GavinNewsom and @LorenaAD80 please add an exemption to AB5 for "non-union music professionals." I am an independent musician and if we don't get an exemption, it will horribly affect my business and I will lose thousands a year / potentially putting me out of work.
___________________________________
To be realistic, we most likely already missed our window to have an exemption in place before January 2020. And IF we can organize as a community and really make some waves, we will be lucky to have this in place before 2021. However, we have to start somewhere. "Someone else will figure this out" is the easy conclusion, but probably not the right mentality if you make a living performing music.  
 /// ​Josh José Williford​  |​   owner, Acoustic Spot Talent