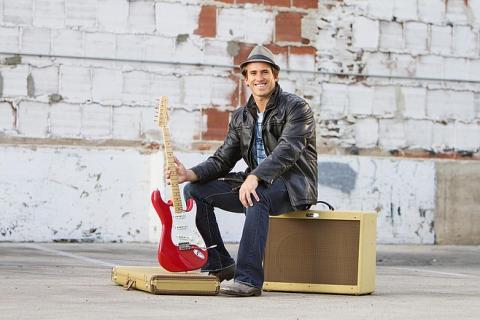 June 2017
Charisma exceeded only by his incredible guitar skills. We have honestly never heard anyone like him - Funk, Rock, and Blues, with a New Orleans Soul.  Ryan Hiller is always entertaining and quick with the jokes. He has opened for Steve Miller Band, Chicago, The Black Eyed Peas, Chris Isaak, Brandie Carlile, Styx, Lyle Lovett, and Switchfoot. Ryan is a consummate professional who genuinely loves his craft - the guy has been playing since he was 5 and music has been his only income source ever since! RESPECT. This month, we are honored to introduce you to one of our longest standing musicians - his talent is obvious (along with his sense of humor).  He also has a brand new album that just released! Ryan Hiller everybody:
Prince or Michael Jackson?
Jeez. Starting me off with a trick question? If I absolutely had to pick, I'd say Prince was a better musician, because he mostly composed, arranged, and performed all of his songs. He also was a multi-instrumentalist and had dance moves on top of it all.  Michael Jackson could really dance and sing, and I loved all of the "Off the Wall" stuff. Prince's album "The Rainbow Children" is one of my all time favorite albums.
 
Stevie Wonder or Ray Charles
Hmmm. I wonder why you put them together?! I have incredible respect for both of them. This is another really tough one. Stevie Wonder has such an amazing voice, and is another multi-instrumentalist who composes, arranges, and performs his own material. He rips the crap out of the keys, drums, harmonica, and obviously vocals. 
 
Tupac or Biggie?
Well, Tupac was pretty ripped, and seemed to be a feisty kind of dude. On the other hand, Biggie lived up to his namesake, so probably had the upper hand if he landed a punch. Too bad they both cheated and used guns… 
 
Paul McCartney or John Lennon?
John Lennon. 
 
B.B. King or George Benson?
Two different schools of music here. B.B. King has way more hits on the blues charts, and Benson is more of a jazz artist. If we shifted to talk about virtuosity, then George Benson is one of the best musicians of all time. He has incredible bebop chops, a wide vocal range, and is very hard to emulate.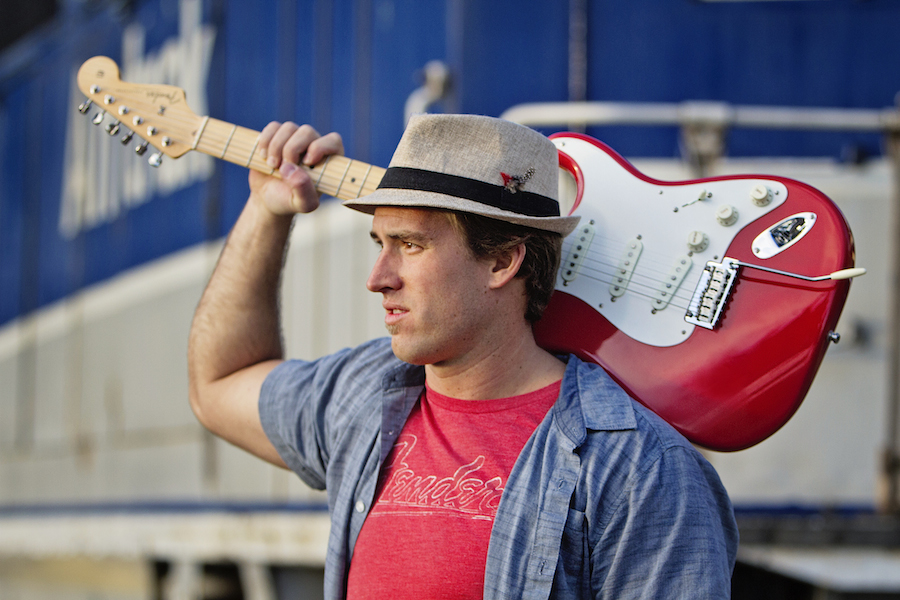 Name 3 musicians/groups that you will listen to for the rest of your life:
This is like asking what your favorite color is! I can't pick. Sorry
 
Who were you listening to before sitting down to answer all these questions?
I have a 15 month old girl… Goldie and Bear
 
What style would YOU call your music?
Hardcore Thrash Rap Polka!!
 
How old were you when you started playing music and who got you going?
I started when I was 5 years old and never had a job other than music. I'd say my parents inspired me. Although they never really performed professionally, they were always singing, playing guitar, and listening to great music.
 
First song you ever wrote; what was it about? When is the last time you played it?!
Haha. I wrote a song that went: "Put those guns away and then our days would be ok." I was 8 or 9 and was writing chord progressions for Jack Johnson at the time.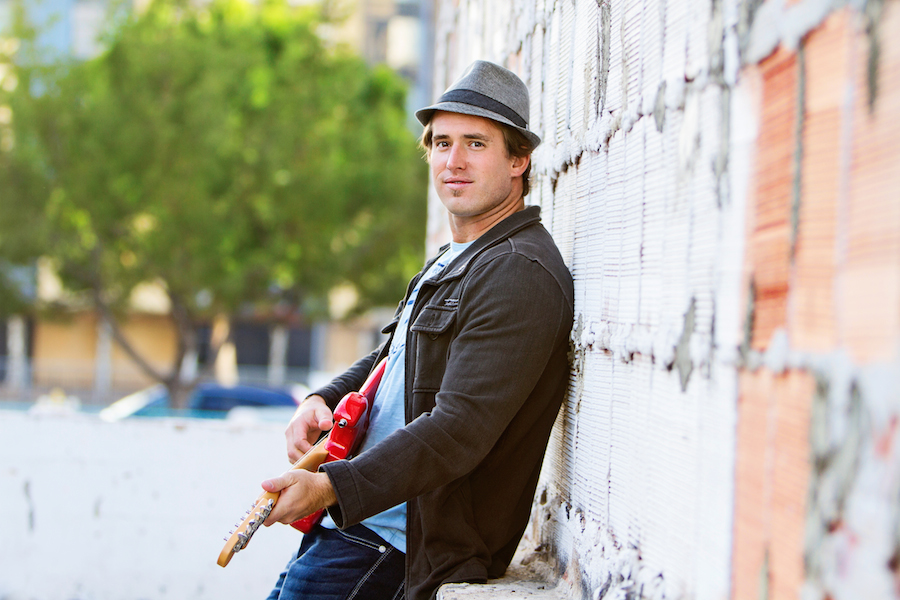 What do you remember about your first public performance?
I'll never forget. I was in front of my whole school (7th grade) at an assembly. I had a trio, and we started the song totally off. The drummer and bass player walked off the stage, so I decided to trudge forward solo. The second I started singing I stepped on my guitar chord and the amp started feeding back. I could barely finish the tune... Was totally soul crushing. I should have probably gotten into studying how to manage hedge funds at that exact moment! 
 
Tell us about one of the best gigs you ever played:
I opened up for John Scofield at Kingsbury Hall in Salt Lake City. After the show, we hung out in his tour bus and he told us all about playing with Miles Davis. It was a really cool experience. 
 
Tell us about one of the weirdest gigs you ever played:
I could write a book. Really. I could write like a 500 page saga about performing for people as a musician. There is more to talk about with this question than anything else you've asked about. I really can't pick one, so I'm going to make a general statement about something that's been happening more and more lately: People are starting to not understand the difference between a musician and DJ. Some folks honestly don't know the difference between using your fingers and voice to create music versus hitting a play button on a computer. People have been requesting songs and when I say I don't know the song, they'll put their phone up to me as if my brain could simply "Shazaam" it. As if my ear could hear 15 seconds of crappy audio on an iPhone speaker and all of a sudden know all of the lyrics, form, chord changes, and arrange the song for solo guitar instantaneously. It's happening more and more frequently, and I'm honestly thinking that our society could be artistically devolving. 
 
What are a couple of your most proud achievements as a musician?
Hands down being able to buy a house in San Diego and support a wife and kid! 
 
Any local or up-and-coming musicians you love that more people need to know about?
Over the years I've been working with some incredible musicians on the San Diego circuit. I have mad respect for all of my peers here in San Diego with whom I share the stage with, rotate gigs with, and who are doing what I'm doing to make a living. It's not easy and those of us who have stayed in this business long enough know that there is no silver spoon, glamour, or fast track to success. Those of us who are on the local circuit for a living do it because we love it and couldn't imagine doing anything else. The camaraderie between local musicians in San Diego is fantastic. Let's give a shout out to everyone in San Diego that makes their living playing music!! 
 
Any advice to your younger self or other musicians starting out?
If you think you're getting into this business for any other reason than creating great music, then quit while you're ahead.