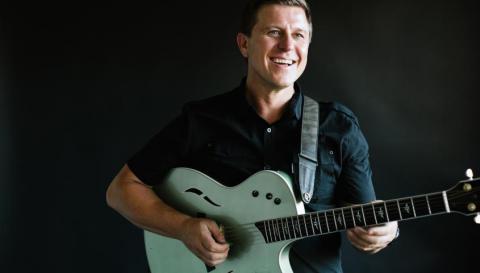 May 2017
​Paul McCartney personally handed him his music degree, he has also performed on the Jazz World Stage at Glastonbury Festival in the UK and we are not the least bit surprised! Jonny Tarr is literally the first musician we started working with on a regular basis, and it wasn't just because he has an awesome British accent - the guy is a musical monster. Sit back for 60 seconds and he will loop sax, guitar, keyboard, flute, harmony, and beat-box tracks into a full blown song - in one live solo take. He also has a pretty awesome Quartet you can catch around town. His vibe is unlike any other and his talent is obvious as you watch him effortlessly transition from one instrument to the next. Jonny is also a committed father and husband who has managed to maintain a music career with each mounting responsibility life seems to tack on. This month, we invite you to learn more about the experiences and mentality of a musician who has continued to pursue and fulfill his passion!
Prince or Michael Jackson?
That is pretty difficult. I am actually more of a fan of Michael Jackson's music, but only up to and including certain songs from BAD (notably, the much overlooked duet with 'his stevieness'). The majority of MJ's great stuff was in collaboration with others, like Quincy Jones for whom I have massive admiration. I am still not that big a fan of the majority of Prince's music, but I was lucky enough to see him live once and it was the best thing I have ever seen. Not the best gig, show or musical performance, but the best THING I have ever seen. So I am gonna go with Prince.
Stevie Wonder or Ray Charles?
Again, both GIANTS and you always have to give credit to those who came before for paving the way for the later generations, but for me it has to be Stevie Wonder. Accept no substitutes. He has probably informed my songwriting more than anyone else.
Tupac or Biggie? 
Who? Only kidding, but I am actually not the biggest hip hop fan, to be honest. I like the production, but only like a few MCs. Some notable exceptions - Gift of Gab, Guru, Nas.
Paul McCartney or John Lennon?
Well, Paul McCartney actually handed me my music degree in person, but I would have said McCartney anyway. I always preferred the songs he wrote for The Beatles over Lennon's before I even found out who had written what. I prefer his voice and his all round songwriting genius. (The Long and winding Road!?) Also, anyone who can play bass and sing lead at the same time is amazing in my book.
Name 3 musicians/groups that you will listen to for the rest of your life.
Stanley Turrentine, Maxwell, Paul Simon.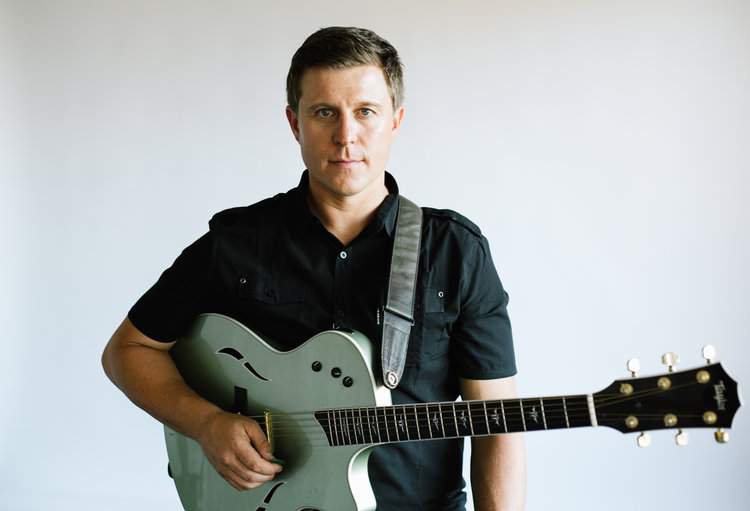 Who were you listening to before sitting down to answer all these questions?
Solange for the first half of the questions, a pastiche eighties horror film soundtrack for the second half. (think john carpenter type stuff)
What style would YOU call your music?
Poptronic Blue Eyed Soul Funk Euro Disco Nasty Time
How old were you when you started playing music and who got you going?
I was 7 when I started playing the piano because my mum was learning at the time and decided that I should have some lessons too. I soon stopped because my teacher was really old and her house was a bit creepy to me. I then decided that getting a saxophone was gonna get me girls at the age of eleven and never looked back.
What is one of your 1st musical memories as a kid?
I honestly think that the first time I remember music touch me was when I walked into a bar with my mum when I was maybe four years old (we were ok with that kind of thing in Wales in the 80s) and hearing 'Walking on the Moon'. The guitar sound and the 'underwater' vibe sticks with me to this day
First song you ever wrote; what was it about? Still play it today?! 
The first song I remember writing was a song about raising the Titanic with my brother when we were very young. I was maybe 9. And no, I don't play it anymore.
Where is your "creative space", and what time of day generally brings the most inspiration?
My creative space is not really any one place. It is wherever I can find the time and space to set up my gear and make a beat to sing over. I tend to do it in bursts. Sometimes my garage, sometimes the office. Maybe just with my laptop. It is more about getting a whole day off to concentrate on writing than a certain time of day. I have a one and a half year old daughter, so finding the time is a challenge.
What are a couple of your most proud achievements / awards as a musician:
Opening the Jazz World Stage at Glastonbury Festival in the UK. This is our biggest and most anticipated festival of the year and getting to play my favorite stage there was pretty special.
Tell us about one of the best gigs you ever played:
Playing at a Jam Session in Tokyo with some of the worlds finest new jazz and electronica artists the day after The Tokyo Crossover Jazz festival in 2009. I LOVED japan.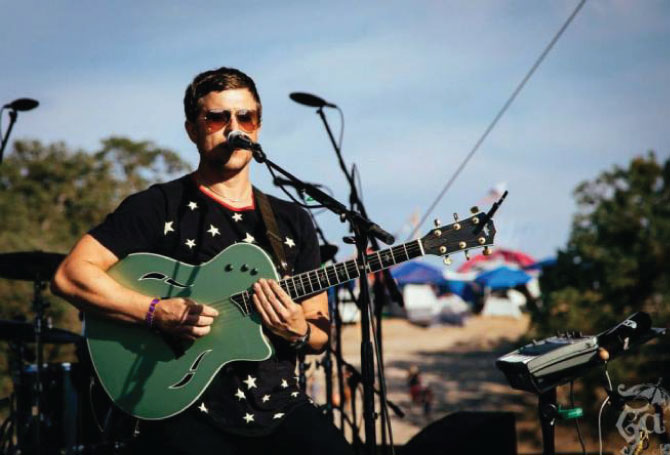 Tell us about one of the weirdest gigs you ever played:
Far too many to single out the weirdest, but there was quite a good one early on in my music career where there was a power cut in a bar I was playing in my home town. Thing was, the stage of the bar was on one power grid but the whole rest of the bar was on a different one for some reason. So when the power went out, all our gear onstage started smoking and the guitarist's hair was standing on end but the whole rest of the bar was unaffected. The crowd thought it was part of the act.
Any local or up-and-coming musicians you love that more people need to know about?
If you have not yet, you have to check out the band of Monette Marino. The music is infectiously groovy and Monette is a fabulous percussion player. A real treat. Also, there is the band of Tonga Ross Mau, The Bomb Squad. An organ trio in the vein of the Blue Note Soul Jazz that came out in the sixties. They are Badass.
Any advice to your younger self or other musicians starting out?
Make sure you love music for music's sake and you are not in it for fame or a certain lifestyle. Music is tough to make a living from. You have to be in love with it.