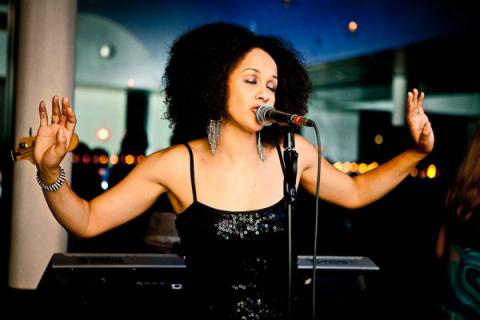 April 2017
She is a three-time consecutive San Diego Music Awards winner who has opened for names such as Boyz II Men, Erykah Badu and even Vanilla Ice. Rebecca Jade is easily recognized as a top tier artist out of Southern California. Her mother was a professional jazz singer in Puerto Rico and exposed her to a vast assortment of artists, genres and styles at an early age. Fate was true and Rebecca grew into a powerhouse vocalist with all the style and grace in the world. We book her for everything; a duo singing jazz standards, a trio knocking out R&B and Soul selections, to a full band covering top 40 songs. Oh ya, she is also amazingly thoughtful and beautiful too : ) In this months Spotlight, we are proud to introduce a musician who has been part of our story since the beginning.
Prince or Michael Jackson?
Prince
Stevie Wonder or Ray Charles?
Stevie Wonder
Tupac or Biggie?
Tupac
Miles Davis or John Coltrane?
Coltrane
Name 3 musicians / groups that you will listen to for the rest of your life:
Ella Fitzgerald, Whitney Houston, Stevie Wonder
Who were you listening to before sitting down to answer all these questions?
Lianne La Havas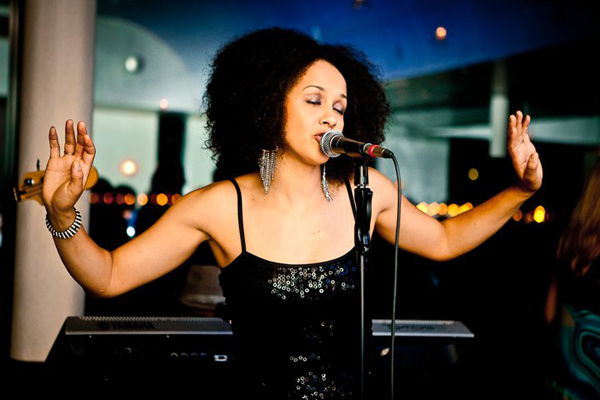 What style would YOU call your music?
Soul music.
How old were you when you started playing music and who got you going?
I've been singing as long as I can remember, and my mom was my earliest influence.
What is one of your 1st musical memories as a kid?
I sang and performed in church and school performances (musicals and choirs) since I was little, but my mom has a picture of me singing a solo in kindergarten.
First song you ever wrote; what was it about? Still play it today?!
It's called "Breathless." It's about how you fall in love with someone and they take your breath away, even though they may not feel the same; I've never played it live.
Where is your "creative space", and what time of day generally brings the most inspiration?
Often times in my car while driving, I'll record some ideas on my phone. I also usually sit and write late at night at home in my office/studio space.
What are a couple of your most proud achievements / awards as a musician?
Our original band, Rebecca Jade and the Cold Fact, earned 3 consecutive San Diego Music Awards, we are so grateful for the love!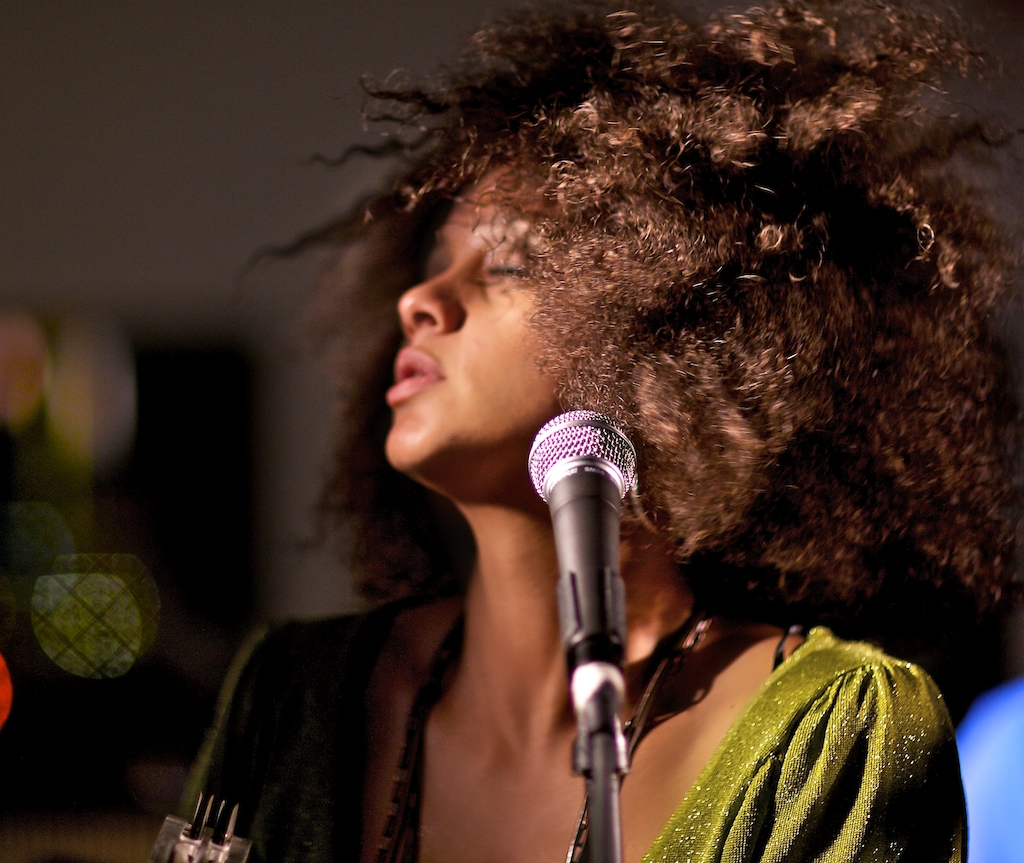 Tell us about one of the best gigs you ever played:
The Cold Fact opened for El Debarge, and then I had the very cool opportunity to sing a duet with him during his set.
Any local or up-and-coming musicians you love that more people need to know about?
There is a singer named L-Young that I dig! He puts up very cool renditions of songs online and has a cool vibe about him. I was able to open for him a couple years back and his live show was amazing!
Any advice to your younger self or other musicians starting out?
See what you want for yourself in this music world and go for it! It may take longer than you think, but it will be worth it.